For larger groups of visitors we offer wine tasting at our wine tasting premises. Together with your friend or collegues you may dig into the secrets of winemaking, take a tour around our production premises or step up to our watchtower. You may book the wine tasting via e-mail: ochutnavky@karpatskaperla.sk or via phone number: + 421 917 926 266.
Tasting room
This room has a capacity of 50 persons. For other purposes then wine tasting it may be used for family celebration or teambuildings. By the burning fireplace you will have the feeling that you have found a place that has soul. The tasting room´s walls are decorated by grafics of slovak artists, which were used as wine labels in the 90´s.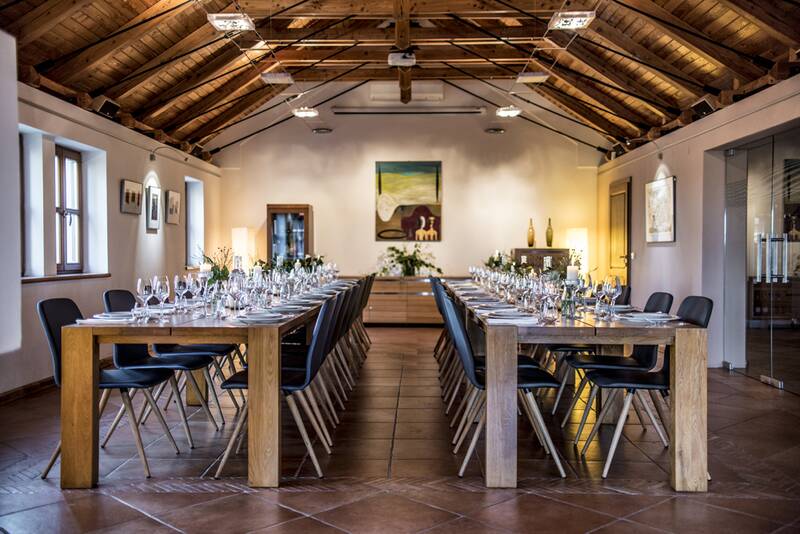 Dance room
This room is suitable for wedding party our event requiring dance floor. It has enought space for confortable seating and also for dancing. It´scapacity is 66 persons with the usage of dance floor or 75 persons without dancefloor.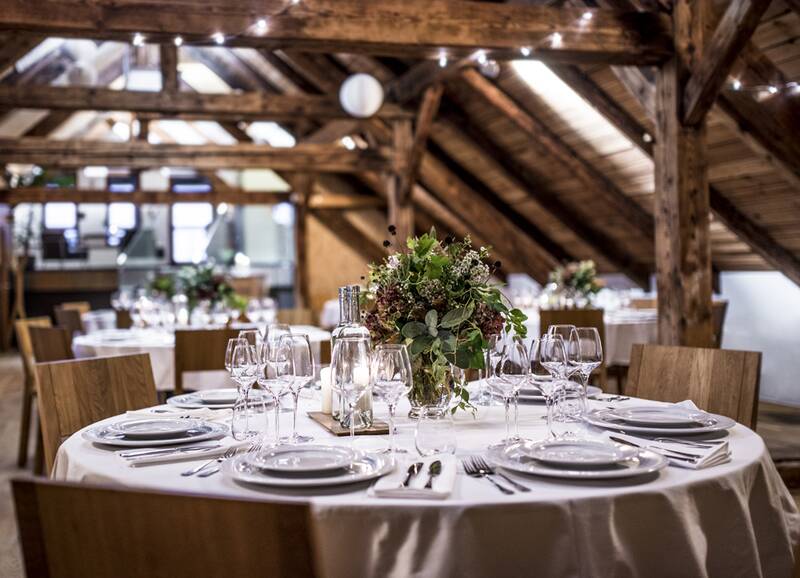 Wineshop
Another option for smaller groups up to 10 persons is to have a wine tasting at our wineshop. We offer two short wine tasting flights, which consists of 4 and 6 selected samples. Our wineshop offers coffee and hand made Alibernet pralines. During the wineshop´s opening hours our watch tower is also avaible for visitors.