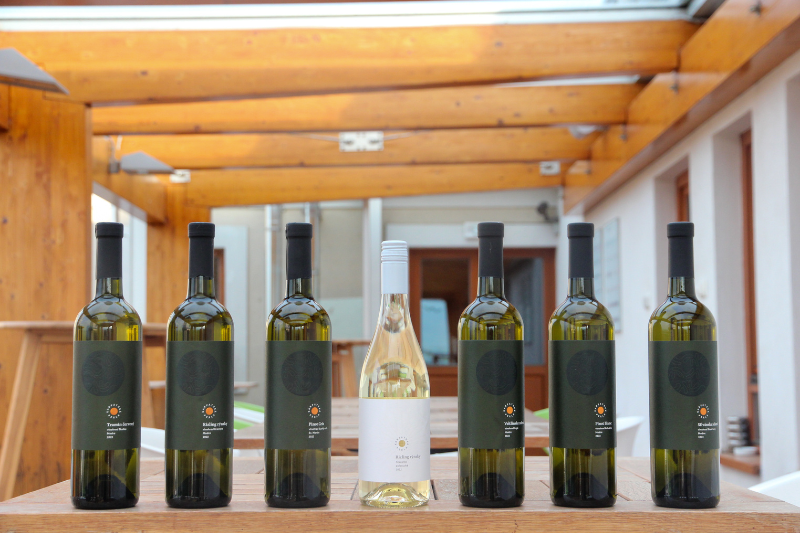 Yes, we already have other new wines from the fresh vintage 2022 on sale, which we produced for you in a gentle manner from organic, BIO grapes.
From the Pinots, you can indulge in the beautifully matured Pinot Gris 2022 from Suchý vrch, which is dominated by a full nutty flavor, or the Pinot Blanc 2022 from Kalvária in Modra with a pleasant biscuit aftertaste.
From the vineyards of Modra, you will certainly be pleased with the mineral Rhine Riesling 2022 from the Kramáre vineyard, the fully matured Veltliner 2022 from the vineyard Ingle, which was produced through spontaneous fermentation, the apple-quince Grüner Silvaner 2022 from the Staré Hory vineyard or the spicy-honeyed Traminer 2022 from the young Skalka vineyard. And of course, in the 2022 vintage you will also find our semi-dry Frizzante from the Rhine Riesling variety with a nice aroma of tropical fruit and pleasant acidity.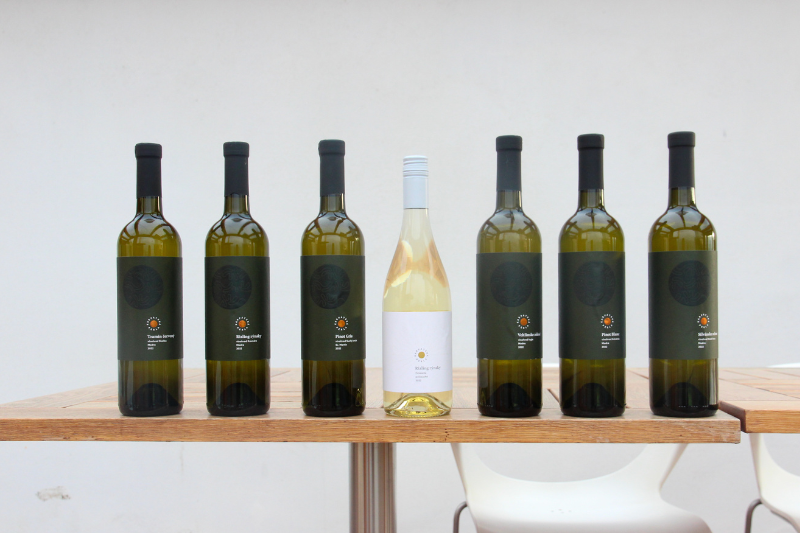 The wines of the 2022 vintage gradually reveal their beauty, harmony and deliciousness to us. We are immensely delighted by them, not only because we were able to use organic grapes in their production, but also because the entire wine making process itself and the processing of grapes complied with the conditions of organic production for the first time.
And what do you say about these wines?
---